The Xentara Realtime Platform
Embedded Ocean's unique software suite combines all aspects of Smart Industry and Industrial IoT. Capable of running on any modern Industrial PC and at the same time providing an even higher degree of deterministic real-time computation than any legacy PLC, Xentara finally brings control logics to the next level allowing for a much higher degree of freedom in selecting the modeling tool or even high-level programming language of your choice. Xentara adds both Machine-to-Everything (M2X) communication layers utilizing standard IP-based networking but also industrial fieldbus support. A multitude of modern Human Machine Interfaces (HMI) particularly relying on modern Apple and Android based applications as well as Augmented and Virtual Reality support enables an unparalleled user interaction and user experience providing original equipment manufacturers (OEM) with state-of-the-art technology making machine interaction a seamless experience. Truly paradigm shifting is Xentara's ability to run local Artificial Intelligence right at the core of every machine without the need to connect to any cloud, keeping valuable process data inside the machine and enabling immediate results to already optimize for the next workpiece. A Skill marketplace assures future expendability.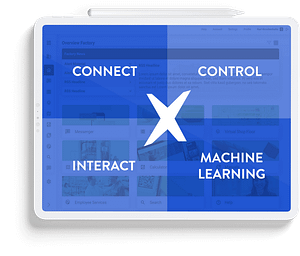 All this is made possible by the arbitrarily scalable and extensible Xentara architecture. Skills, no matter if they are acquired from third party suppliers via the Xentara Skill Marketplace or developed in-house, allow a continuous adaptation to growing requirements. 
The core component of Xentara is the hardware independent abstraction and integration layer. This allows data to be analyzed in real-time during running processes and immediately implementing the results without interruptions. 
The Xentara Realtime platform offers companies a low-threshold entry into intelligent, data driven production processes, the development of modern IoT enabled production facilities, systems and devices or "X in the loop" capable cutting edge test platforms. 
The Embedded Ocean solution business completes the Xentara platform to a "one stop shop" spectrum and accompanies customer and digitalization projects end to end – from requirements management to definition and procurement of hardware systems to the implementation of artificial intelligence. 
The Xentara Realtime Platform is available for Linux and Windows 10 / 11.