One of the biggest problems in industrial digitalization is that the more data becomes available, the harder it becomes to make sense of it. Rising levels of complexity require not only more storage space and computing power, but primarily good data handling strategies. Otherwise, it is easy to be overwhelmed by the sheer flow of information. To realize the value within that data, you need the right tools.
That is why we developed an easy to use tablet and smartphone app as a seamless human-machine interface solution.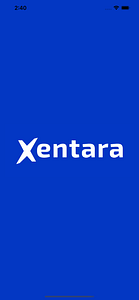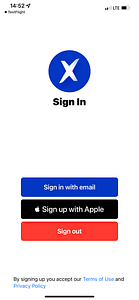 The Xentara App has three main areas of functionality:
In the app, your data can be depicted in a wide variety of ways. Graphical representations are available in various forms and graphs. Scalable timelines allow exploring recorded date over user selected spans ranging from months to milliseconds.
Analytic results and trends can be mixed with live machine data for direct comparison.
One app can display data from an unlimited number of machines.
The Xentara App uses a powerful AR framework to help you navigate your machines and their associated data.
Scan anchor points on machines to see sensor data overlaid on the live picture captured by your camera.
Put virtual models of machines anywhere in the room and explore them down to the finest details. The AR model shows the live state of the actual machine. For remote maintenance, see faults immediately.
Information flows both ways. Thanks to Xentara's real-time capability, machines can be remote controlled right from your mobile device.
Either the complete Human-Machine-Interface or just the desired functions can be reproduced in the Xentara App and can be operated via touchscreen. Effects are seen immediately in the data display.
One app can control an unlimited number of machines.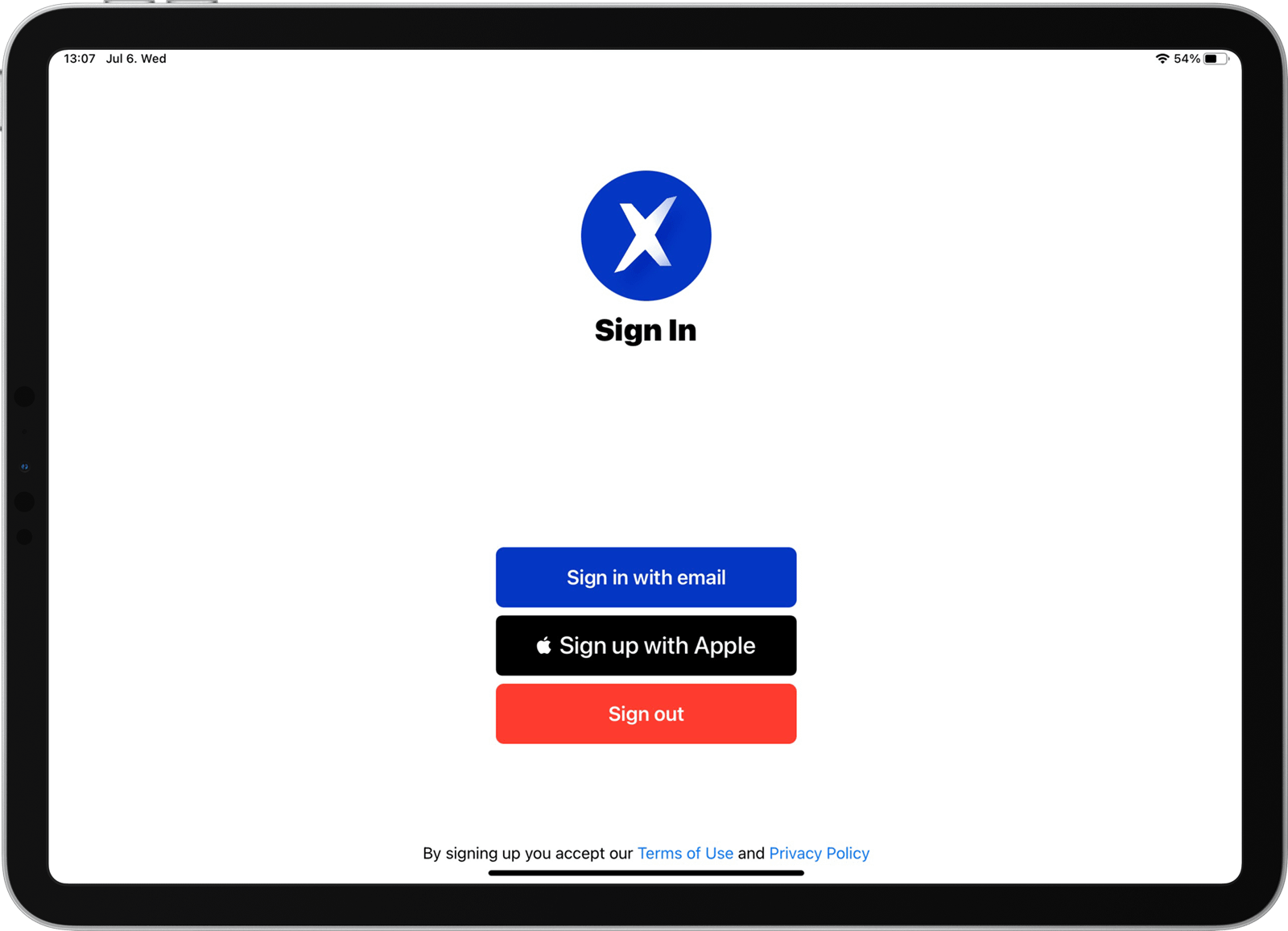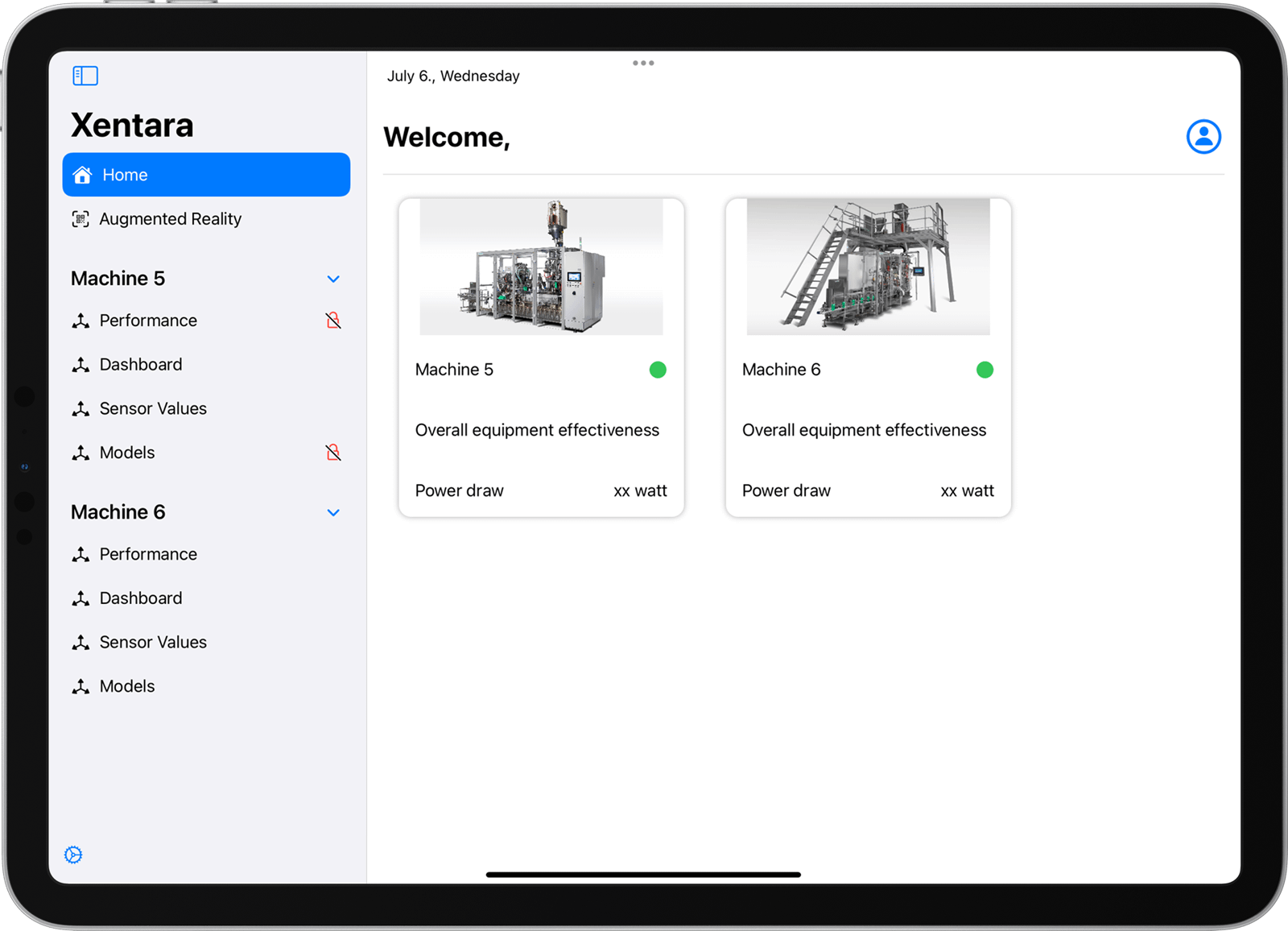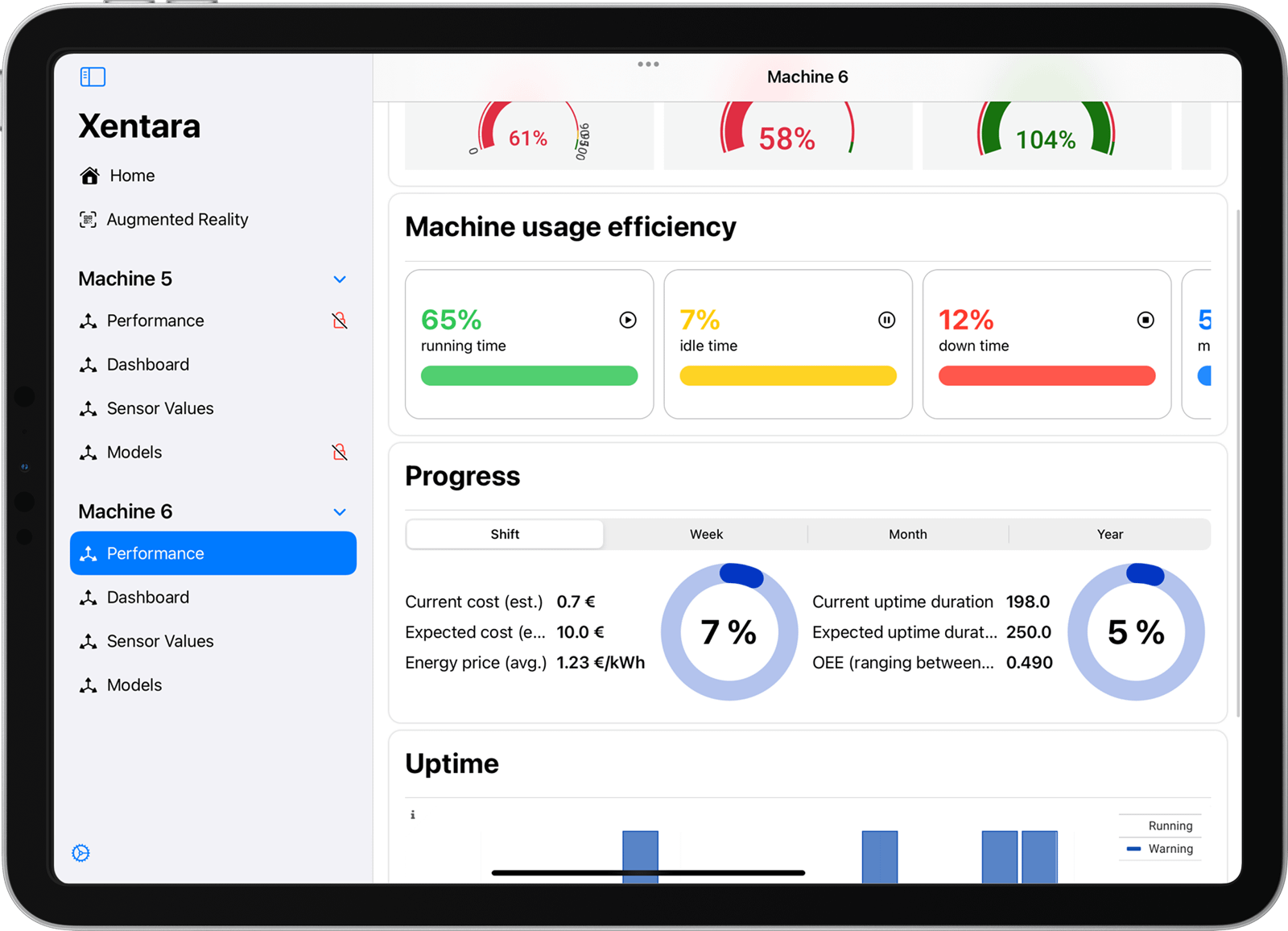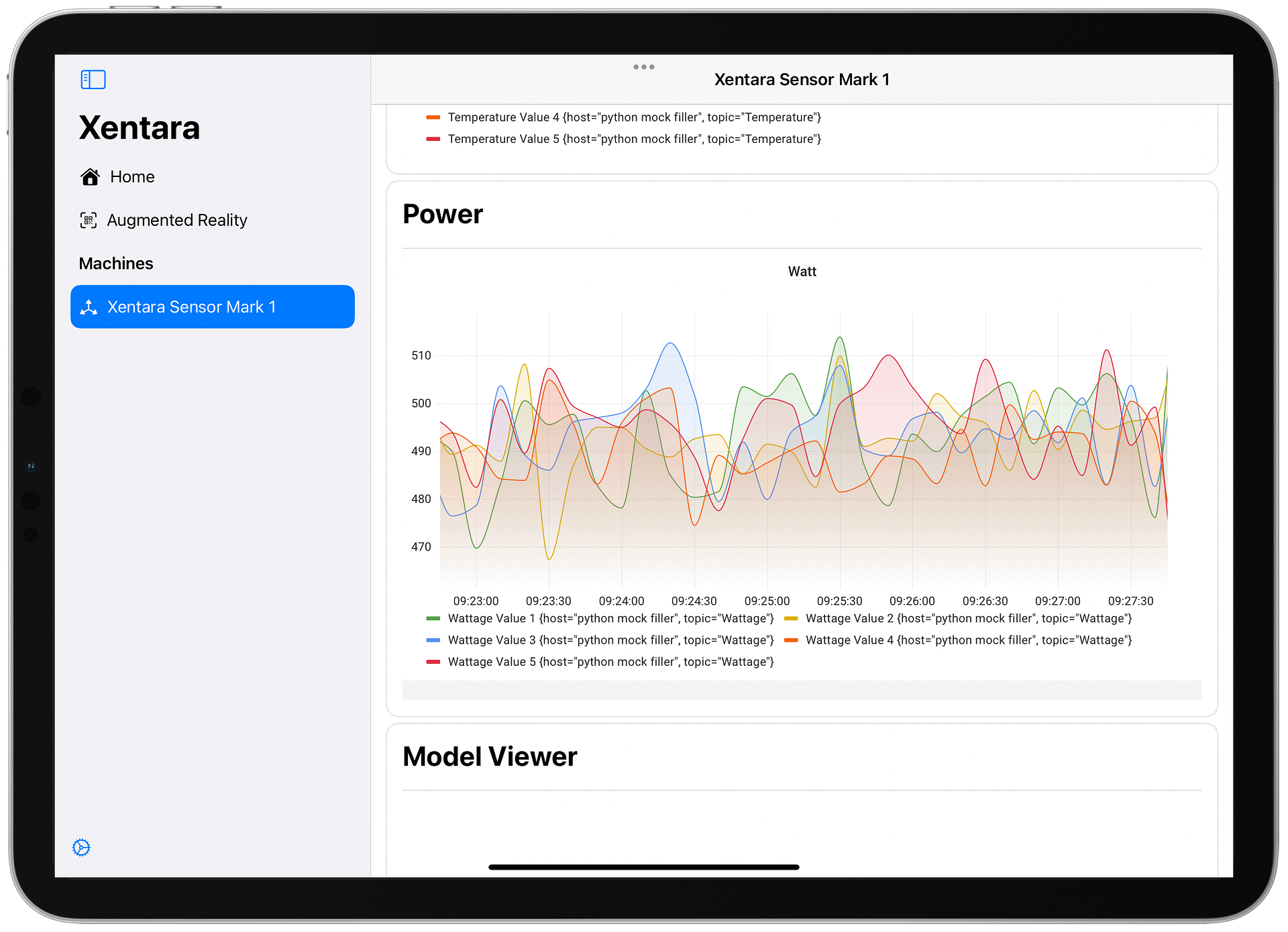 The Xentara App is currently available for iPad, iPhone and Mac via Testflight. Please contact us for early access.