Get on the fast track to smart manufacturing
For over a decade, people have been talking about the next industrial revolution, but industry leaders don't feel like it's happening. The Industrial Internet of Things (IoT) is still in the proof-of-concept phase, data is often trapped in isolated systems, and popular terms like predictive maintenance are more hype than reality.
This is because decision-makers want to modernize, but they can't ignore the economic realities of their businesses. Many factories have a mix of old and new machines, which can make implementing modern sensor technology difficult. Retrofit solutions often don't work well and don't take full advantage of data. Even in new projects, incompatible technology standards can be a barrier to data-driven improvements.
Does the slow adoption of technology mean that we must wait for the future to come gradually? Absolutely not!
Existing PLC  technology providers are sticking to legacy hardware concepts. 
If modernization is approached at all, the Cloud is promising to solve it all – however, typical requirements of equipment providers and operators are left out.
Total transparency is threatening the machine builder's business model.
Six Easy Steps towards your Modern Edge Architecture

Specify System Cycle Time
Start your Xentara project and specify system cycle time in µs Xentara will maintain real-time
Setup Control Logic and HMI
Create or import the control logic and design the GUI that will allow you to interact with it.
Add additional value and converge with IT or Cloud
Connect your I/O
Connect to various I/O options be it local, remote or via field bus.
Connect Analytics and Train your AI / ML
Ship your system on any hardware and software platform
There is no single path to smart production. Depending on their individual requirements or production environment, manufacurers seek different approaches and use cases to use their data. XENTARA lays the foundation for realizing scenarios that generate a particularly high benefit and contribute to the big picture – the transformation of your industry.
Smart Sensors & Sensor Network
Smart Tools & Operator Assistance
Data to Information Layer
OEE (Overall Equipment Effectiveness) is the a way of measuring manufacturing productivity, often described as the gold standard for productivity improvement. It is expressed most simply as a percentage showing how much of the time spent on production actually results in good products. So a factory that works with no interruptions, at fastest speed, and does not produce faulty products, has an OEE rating of 100%:
100% Quality (no bad parts produced)

100% Availability (no interruptions or downtime)

100% Performance (all processes running at the highest speed possible)
By monitoring your production data through Xentara, you can easily set up OEE calculations and see your OEE score in realtime!
OEE Monitoring
Resource & Consumption Monitoring
Remote Maintenance & Assistance Systems
Remote Visualization & HMI
Machine Learning
enhanced Soft-PLC
Robotic Process Automation (RPA)
Plug and Outcome Integration & Machine Configuration
Self-configure for resilience
self-adjust for variation
self-optimize for disturbance
Integrated Simulation & Synthesis
Smart Industry Convergence Layer
Self-enhancing Supply Chain
Collaborative Diagnostics, Modeling and Decision Making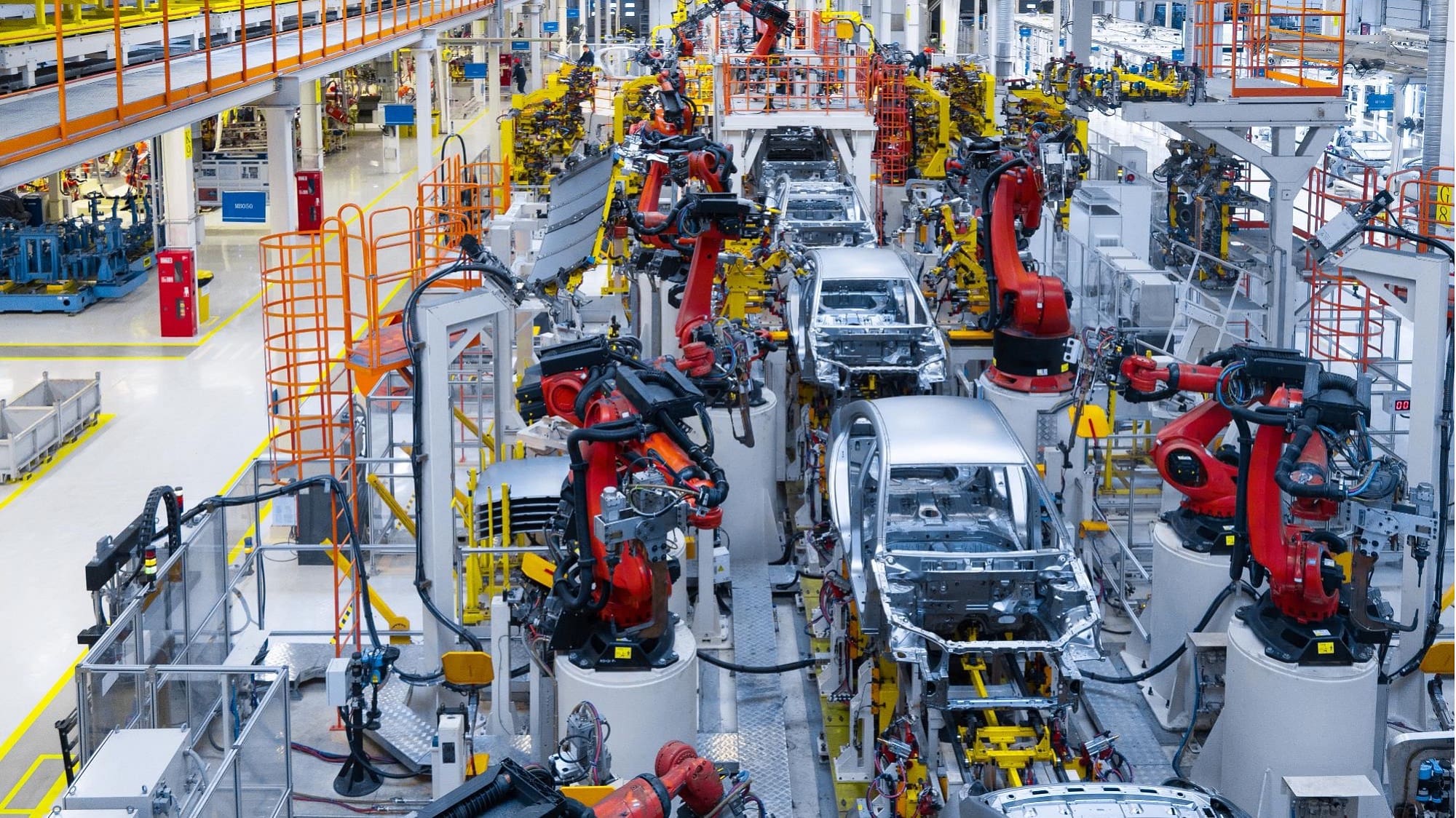 Bring machine learning right onto your shop floor. Without the hassle to connect to the cloud!
An IIoT platform that speaks every machines' language!
Human readable. Human understandable.
No more cryptic codes!
Instant availability of your production data
Install skills just as you would on your smart phone!
Correct issues before they actually happen!
More Features of the Plattform
XENTARA is an integrated software-based platform that brings together all dimensions of smart production.
Use all the possibilities of smart manufacturing and "liquify" the data of the entire shopfloor.
Use AI and machine learning wherever your data is processed. At the edge, on your own server or in the cloud. This enables shop floor operators to achieve better value for less investment.
XENTARA connects to a wide-range of fieldbuses and protocols. Any existing ERP, MES, CAQ or BI solution can be integrated.
Your data is not available in an hour or the next day but: immediately and at the same moment. This is how you create the prerequisite for immediate and further usage scenarios from your valuable data.
XENTARA can be enhanced in every imaginable direction through skills and add-ons from our skill store – for example, by adding new protocols or machine learning scenarios. This way we meet every current and future use case
XENTARA provides extremely high performance and is optimized to integrate a multitude of different data sources and consumers.
XENTARA is compatible with cutting-edge industry encription standards to keep your data secure. Package integrity control and retention systems ensure safe and stable communication.
XENTARA distributed semantic model provides a unified namespace for all local and remote data points. This enables engineers to achieve a unified shop floor architecture and swift configuration possibilites.
COST-EFFICIENT ENABLEMENT
Enable brownfield equipment to become "smart" with barely any interruptions. The future doesn´t have to cost a fortune.
Xentara is the "missing piece" of your smart factory. And to bring it´s benefits to every manufacturing facility, we have made sure that the roll-out on site is particularly easy.
This means that there are only a few steps into the future of production. Run Xentara on any compatible hardware and platform such as 32 or 64 bit arm and x86 systems on debian or ubuntu and just install using apt!
You think that it's hard to combine experience with young talent? Think again and meet our team of manufacturing enthusiasts, embedded specialists, automation-ambassadors and knowledge-hungry IT experts.
Our founders team looks back to decade-long individual careers in consulting, supply chain management, manufacturing improvement and embedded computing. Xentara is the manifestation of our combined desire to manage industrial production the smart way.
Philipp Kirschenhofer (Non-Executive Director)
Michael Schwarz (Managing Director​)
Robert Schachner (Chief Technology Officer)